SEPA direct debit software:
collect your customers quickly and easily
A failing treasury can jeopardize the survival of a company, despite a profitable accounting. A SEPA direct debit software allows to reduce the average payment delays of each customer, as well as payment oversights and errors.
Collect your customers
via direct debit
Our tool makes your collections more reliable by generating files to collect from your customers via direct debit in Europe.
To make daily use simpler, the SEPA direct debit module offers you:
An option to save and reuse recurring direct debit remittance templates (collecting subscriptions, rents, license fees, etc.). You specify the direct debit start and end month for each collection..
Un masque de saisie rapide pour les encaissements de masse (saisie en liste)
L'affectation d'un libellé commun à tous les prélèvements en un clic
You can also import an order file in separated text format and our software will convert it into a SEPA direct debit file.
When the direct debit file is ready, the SEPA direct debit module connects to your bank's website for you to upload the file. This way, you provide your bank with all the mandates related to your future direct debits.
Fidélisez vos clients

grâce au prélèvement et maitrisez les délais d'encaissements.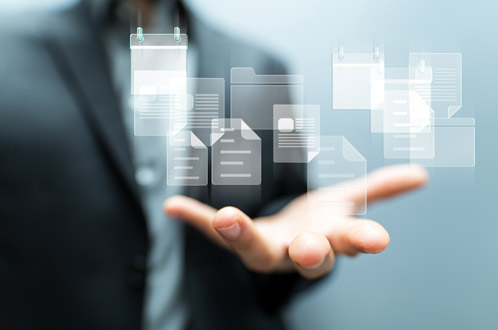 Reliable

third party database
With this tool, you can access your database of third parties (employees and members) so you no longer need to fill in information or updates concerning your third parties on the websites of any banks you use.
To make processing your orders simpler, Iziago allows you to set up your own database of third parties:
Creation by entry or import (with addition of RIB or IBAN)
Classification into user-definable groups (defaults are: employees, suppliers, customers and other)
Compartmentalization and access controls by user
You are the owner of this information

and you have centralized and secure management of your data. You can export your database of third parties in Excel format at any time.
For each of your SEPA direct debit remittances, this tool provides you with a summary (total amount, number of orders, bank accounts credited, etc.) that you can print at any time.
Mandate amendment statement
You have a mandate amendment statement function. It allows you to define a change to a Unique Mandate Reference (UMR), a change to a name or creditor identification, or a change to the debtor account.
Track the history of direct debits sent and view the list of remittances submitted to the bank with the time and date they were generated and the name of the user who created them. You can export this history to Excel at any time.
Try out the SEPA direct debit software free of charge for 1 month