SEPA Direct Debit software: Collect from customers for €7.95 ex. VAT/month
Iziago makes your collections more reliable by generating files to collect from your customers via direct debit in Europe.
To make daily use simpler, Iziago offers you:
An option to save and reuse recurring direct debit remittance templates (collecting subscriptions, rents, license fees, etc.). You specify the direct debit start and end month for each collection.
A fast data entry form for mass collections (list entry)
Applying the same comment to all direct debits with just one click
Or you can import an order file in separated text format and Iziago will convert it into a SEPA direct debit file.
When the direct debit file is ready, Iziago connects to your bank's website for you to upload the file.
Build customer loyalty

with direct debits and control collection delays.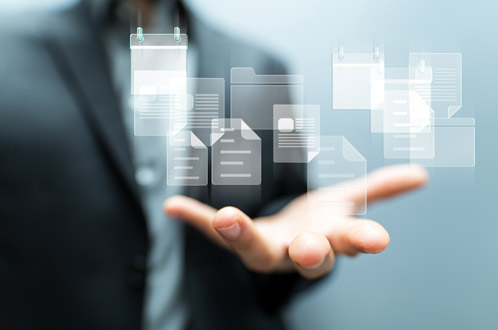 Reliable

third party database
With Iziago, you can access your database of third parties (employees and members) so you no longer need to fill in information or updates concerning your third parties on the websites of any banks you use.
To make processing your orders simpler, Iziago allows you to set up your own database of third parties:
Creation by entry or import
Classification into user-definable groups (defaults are: employees, suppliers, customers and other)
Compartmentalization and access controls by user
You are the owner of this information

and you have centralized and secure management of your data. You can export your database of third parties in Excel format at any time.
For each of your SEPA direct debit remittances, Iziago provides you with a summary (total amount, number of orders, account credited, etc.) that you can print at any time.
Mandate amendment statement
Iziago has a mandate amendment statement function. It allows you to define a change to a Unique Mandate Reference (UMR), a change to a name or creditor identification, or a change to the debtor account.
Track the history of direct debits sent: Iziago allows you to view the list of remittances submitted to the bank with the time and date they were generated and the name of the user who created them. You can export this history to Excel at any time.
Try out the software free of charge for 3 months
Access to 3 modules + banking communication option
With no obligation, no credit card