Iziago, payment and treasury management software for SMEs
Iziago, 4 modular functions according to your needs
Forecasts

Payments

Direct Debits

Account Statements
Making
cash management forecasts

is easy with Iziago
Iziago makes it very easy to record your income and expense forecasts to predict future cash flow and better manage your business.
Thanks to Iziago,
You save time, no more tedious management of forecasts in Excel.

Iziago has advanced functions that save valuable time, such as generating recurring forecasts with complex progression rules, splitting a forecast into several transactions, reframing of bank balances, categorization of flows, multi-currency management.

Iziago is a turnkey solution:

it doesn't require any software installation, just a web browser. Codings are already parametrized and reports are pre-configured.

You can make a start creating forecasts for only €7.95 per month with no additional IT costs.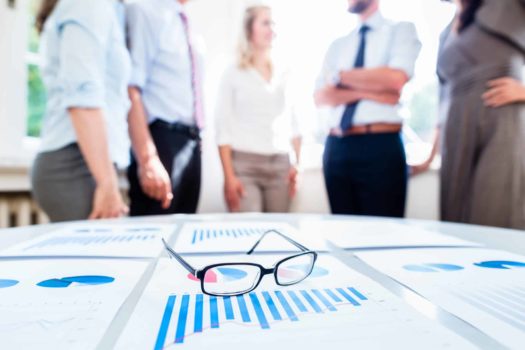 Make all your
payments

with Iziago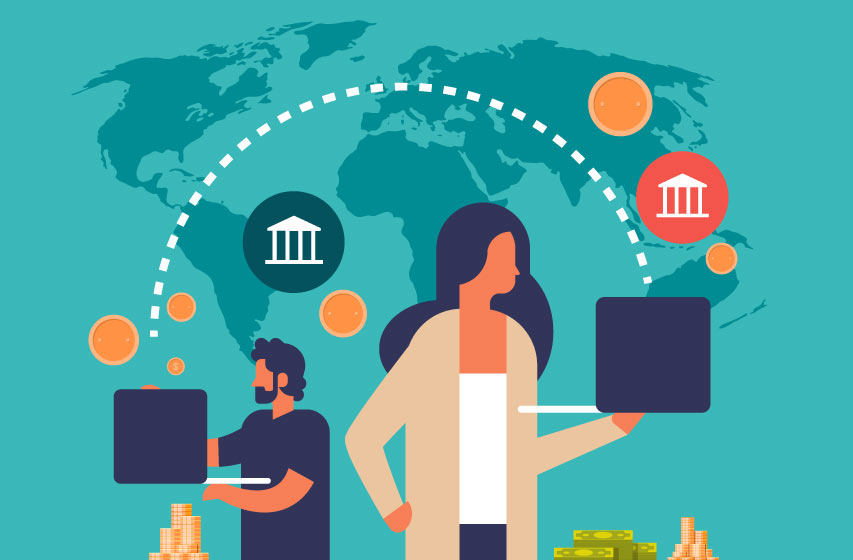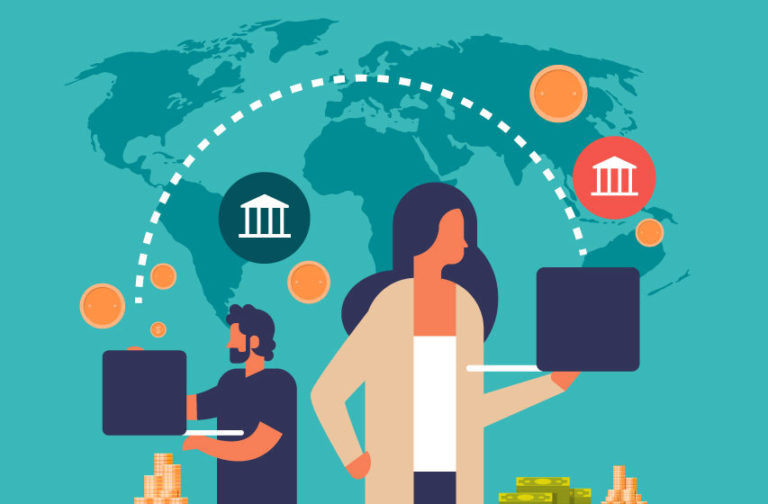 With Iziago, you can pay your suppliers, your employees, but also make treasury transfers (from one account to another) regardless of the type of payment you have to make (national, SEPA, international).
Thanks to the international standard XML ISO 20022, with Iziago, you can enter international payments for the entire world. Depending on the country, banks require different XML data. This XML information cannot be entered via your bank's website, but with Iziago it can.
Moreover Iziago allows capture data from your beneficiaries in China, Russia, etc. The XML format allows you to include non-Latin characters (Chinese, Cyrillic, etc.).
By providing the level of detail required by banks, you reduce the risk of rejected payments.

You save time,

Iziago is a centralized multi-bank solution, so you don't have to go to each bank's website to input your transfers or enter your third parties.

Make payments for €7.95 per month.
Use Direct debits with

your customers
By using direct debits with your customers, you make your collections more reliable. Iziago allows you to enter lists of direct debit customers with an end date or an automatic periodic renewal for each customer. These lists are used to generate the direct debit files that will be sent to the bank.
Iziago allows you to collect from customers via direct debit anywhere in Europe (SEPA SDD direct debit).
Build customer loyalty

with direct debits and control collection delays, because you initiate the direct debit and set the collection date yourself.

You save time,

Iziago is a centralized multi-bank solution, so you don't have to go to each bank's website to input your transfers or enter your third parties.

Collect from customers by direct debit in Europe for €7.95 per month.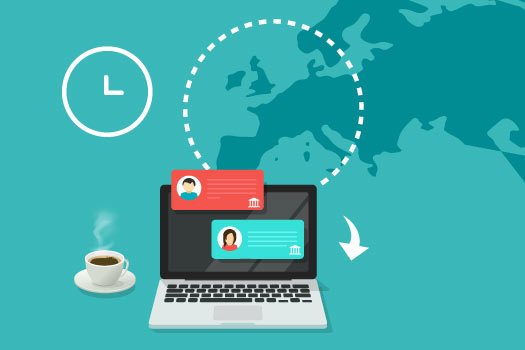 Automatic account

statement retrieval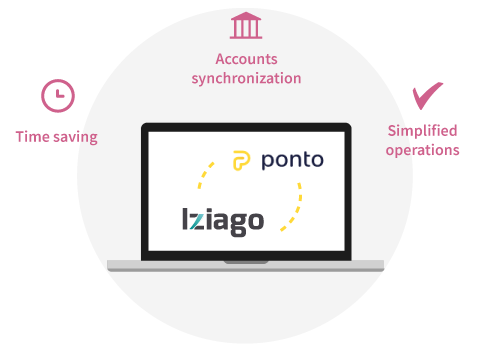 With the "Automatic account statement retrieval" option available in our tool, you can retrieve your bank accounts' balance and movements and synchronize them with your cash forecasting module. You will get a quick reconciliation of your forecasts and a real time adjustment according to your available cash.
The cash forecasting and statement retrieval tools offer you a complete solution:
View statements for all your accounts,

including accounts in other European countries.

Save time,

our solution centralizes all your accounts, even in different banks, you don't have to go to each bank's website to view your account statements.

Easy to use

to view your balances and movements.

Automatic adjustment

of your treasury forecasts according to your balances.
To find out if your bank is compatible with Ponto, go to the page

Retrieve your bank statements

.
More than 200 companies trust us today. Register and test Iziago for free!
Try out the software free of charge for 3 months
Access to 3 modules + banking communication option
With no obligation, no credit card
Pricing per module, adapted to your needs.
12 month subscription (-20%)

3 month subscription
Or one-time payment from 95.40 € for 12 months
2 accounts included
Unlimited number of users
Unlimited number of forecasts
History of forecasts: 500 days
Forward forecasts: 500 days
+ 2 accounts (history: 500 d – horizon: 500 d): 7.95 € / month
+ 100 days' history and horizon for 2 accounts: 0.90 € / month
Or one-time payment from 95.40 € for 12 months
Unlimited number of accounts
Unlimited number of users
Unlimited number of third parties
1000 orders/month
Payment history: 500 days
+ 1000 orders / month: 7.95 € / month
+ 100 days' history for 1000 orders: 0.90 € / month
Or one-time payment from 95.40 € for 12 months
Unlimited number of accounts
Unlimited number of users
Unlimited number of third parties
1000 direct debits/month
Direct debit history: 500 days
+ 1000 direct debits / month: 7.95 € / month
+ 100 days' history for 1000 direct debits: 0.90 € / month
Or one-time payment from 30 € for 3 months
2 accounts included
Unlimited number of users
Unlimited number of forecasts
History of forecasts: 500 days
Forward forecasts: 500 days
+ 2 accounts (history: 500 d – horizon: 500 d): 10 € / month
+ 100 days' history and horizon for 2 accounts: 0.90 € / month
Or one-time payment from 30 € for 3 months
Unlimited number of accounts
Unlimited number of users
Unlimited number of third parties
1000 orders/month
Payment history: 500 days
+ 1000 orders / month: 10 € / month
+ 100 days' history for 1000 orders: 0.90 € / month
Or one-time payment from 30 € for 3 months
Unlimited number of accounts
Unlimited number of users
Unlimited number of third parties
1000 direct debits/month
Direct debit history: 500 days
+ 1000 direct debits / month: 10 € / month
+ 100 days' history for 1000 direct debits: 0.90 € / month