Treasury software: Create forecasts for €7.95 ex. VAT/month
Save your
future expenses/income
Create your forecasts in just a few clicks
You can enter unit forecasts (for a one-off expense) or recurring forecasts (for rent, salary payments, sales, etc.). For your recurring forecasts, you can define an amount development rule as a value or a percentage or define your own timeline by entering amounts or a total amount to be broken down.. For example, if you expect your sales to grow, you can increase the amount of the sales forecast each month by applying a percentage growth.
You can easily find your recurring forecasts by color-coding them. You can also import your forecasts into Iziago from an Excel file or a separated text file.
Since the cash management module is preconfigured with budgetary codes and transaction types, you can categorize your forecasts with a single click.
Thanks to Iziago's advanced features, you save time

entering forecasts and you have qualified forecasts.
Analyse how
your account balances

change
View your cash management plan immediately (graphs and tables)
Iziago uses your saved forecasts to prepare your cash management plan (by day, week or month) based on your saved forecasts. You can track the balances of your accounts and groups of accounts.
To refine your balances over time, Iziago offers you tools to reframe your bank balances by presenting you with unrealized forecasts to carry forward or delete them and by generating adjustment movements.
All your information at a glance:

the software's home screen automatically shows charts depicting changes to your balances (by company, by currency). Predicting your liquidity in the future allows you to better anticipate your financing needs or your availabilities for projects.
Make
the right decisions

for your business
Anticipate your cash management needs and distribute your reports
The cash management plan created by Iziago shows your available funds or your financing needs.
With Iziago's reports, you can analyze your transactions by transaction type and budgetary code.
Analyzing your cash management plan allows you to anticipate changes to cash flows and to take the right management decisions for your company (cash transfers, loans, deposits, etc.).
Iziago saves you time.

Spending less time creating reports allows you to focus on your core role of analysis and decision making. You can provide your management with the reports generated by Iziago in PDF format or, as the number of users is unlimited, you can give your manager access to Iziago so that they can view the reports whenever they want.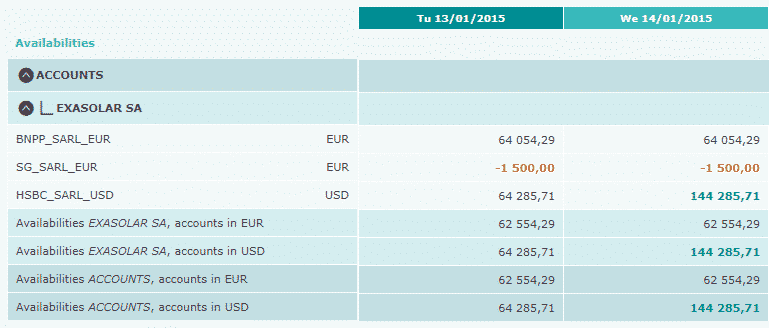 Data reliability
No more formula and copy and paste errors or deleted data… frequent occurrences when using Excel.
Longevity of your forecasts and reports
To create specific tables and produce individual reports, Excel can sometimes be adapted. But how do you retrieve and use an Excel file when the person who created it is the only one who knows how it works? A spreadsheet created by one person is often complex and difficult to maintain, posing a risk to your business if that person leaves the company. In contrast, Iziago is easy to use and allows seamless collaborative work.
Fine analysis and graphical display
Analyzing data in Excel is complex: too much information, no hierarchies, charts created manually, etc.
One version for everybody
The fact that multiple versions of the same Excel file exist and the difficultly sharing information show the limitations of spreadsheets when several people need to work on forecasts.
Real-time display
Being able to view data in real time is not possible with Excel; it does not allow information to be updated automatically.
Accessible anywhere
Unlike an Excel file, specialized software in SaaS mode can be accessed online wherever you may be, from any computer, tablet or mobile device.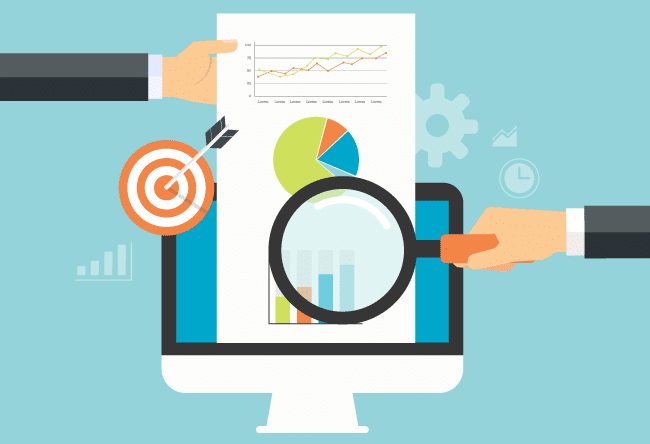 Automatic account

statement retrieval
With the "Automatic account statement retrieval" option, Iziago retrieves your bank account's balance and movements and synchronizes them with your cash forecasting module*.
View statements for all your accounts,

including accounts in other European countries.

Save time,

Iziago is a centralized multi-bank solution, you don't have to go to each bank's website to view your account statements.

Easy

to use to view your balances and movements.
* Feature available from June 2021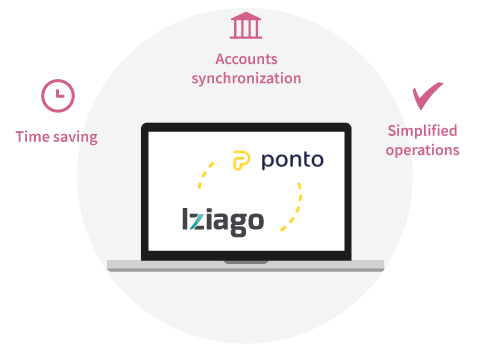 Try out the software free of charge for 3 months
Access to 3 modules + banking communication option
With no obligation, no credit card